CONTRIBUTORS
James M. Baehr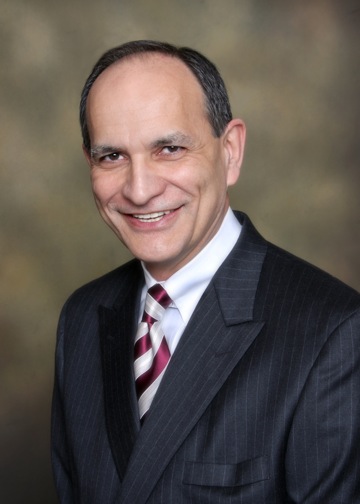 James M. Baehr has been a Senior Advisor with the independent advisory firm Greybeard Advisors LLC since 2005. Prior to joining Greybeard, he served as Vice President of Global Information Technology Procurement for Reed Elsevier, a New York-based publisher and information provider. Jim also served as Director of Technical and Services Procurement for Bayer Corporation at its US Headquarters in Pittsburgh where he led IT sourcing teams in NAFTA and globally. Jim also has extensive experience in IT Management and in IT sales.
Jim has planned and implemented corporate and international sourcing strategies for Indirect Materials and Services that have successfully reduced total cost of ownership. Other achievements in Procurement include developing and institutionalizing an international contracting process, as well as the process's associated training. His client engagements include overseeing and assisting numerous sourcing teams ranging from fleet management to IT to marketing, as well as training and coaching in Strategic Sourcing & Negotiations Management (SSNM).
Jim has served on several industry association advisory boards and community associations in various capacities including the Institute for Supply Management and the Society of Information Managers. His speaking engagements have included the Institute for Supply Management, IACCM, the Center for Business Intelligence and the Pharmaceuticals Technology Congress.
Mark S. Berlin

Mark S. Berlin began his career as an engineering designer for Ford Motor Company before transitioning to a variety of procurement management positions, including the integration of Ford's Asia-Pacific procurement into its global procurement activities. He has held Vice President roles in the automotive and construction equipment industries, and now serves as a Senior Advisor at Greybeard Advisors.
Mark has a track record of delivering bottom line value by using Lean concepts, such as supplier and cross-functional collaboration, and sustainable low cost country (LCC) solutions. He is recognized for developing high performing procurement and supply chain teams in the automotive, airline, construction equipment, lighting, heating and cooling, and technology industries.
Mark is a member of the Institute for Supply Management and the Council of Supply Chain Management Professionals. He also is a frequent speaker on supply chain management, working capital improvement and similar topics. Most recently, he was interviewed by Gartner for the article Perils and Pitfalls of Sourcing in China.
Mr. Berlin holds a bachelor's degree in business administration from Madonna University and an MBA with a concentration in international business from the University of Detroit – Mercy.
Gregg Brandyberry

A recognized pioneer in procurement and sourcing technology, Gregg Brandyberry is CEO of Wildfire Commerce, and a Senior Advisor for the A.T. Kearney Procurement and Analytic Solutions organization.
During his 30 year career, he accumulated experience in a wide variety of industries — including automotive, textile, manufactured goods, electronics and healthcare — and held senior management roles in a variety of functional disciplines — including laboratory, quality, manufacturing, IT systems, operations, procurement and supply chain. Gregg was most recently VP Procurement of Global Systems and Operations at Fortune 150 pharmaceutical giant GlaxoSmithKline.
Under Gregg's leadership, GlaxoSmithKline was awarded the prestigious Charter Institute of Procurement and Supply award for "Best Use of Technology by a Procurement Organization" in 2003. Additionally in 2005, A.T. Kearney recognized GlaxoSmithKline for having deployed a global best practice portfolio of electronic procurement tools (2005 Assessment for Excellence in Procurement). In addition, Gregg was named as one of the Top 25 Supply Chain Executives by Supply Chain and Logistics magazine in 2008. He was also recognized as one of the Top 100 Most Inspirational Pharmaceuticals Executives by PharmaVoice100, and became the first supply chain executive to earn this award.
Gregg is a member of many advisory boards and is a past Trustee for the Center for Strategic Sourcing Leadership (CSSL).
Christine S. (Christie) Breves

Christine S. Breves is Chief Procurement Officer for Alcoa, responsible for the company's global procurement of goods and services, including strategic materials, indirect materials and services, and capital. Prior to being named to her current position in December 2004, she was Vice President of Procurement within Alcoa's Global Business Services organization.
Christie joined Alcoa in 1998 as Director of Procurement, following Alcoa's acquisition of aluminum producer Alumax Inc. During her career at Alumax, she held a series of management positions in accounting, maintenance, strategic planning, materials management and purchasing. Earlier, Christie held similar positions at Exxon and Raybestos Manhattan.
She currently serves as Vice Chairman of the CAPS Board of Trustees. She is a member and past chairperson of the Purchasing Round Table. She served on the Board of Directors of Quadrem, an e-marketplace serving the mining and metals industry, from 2002-2007 and is a past member of Purchasing Magazine's Editorial Advisory Board. Ms. Breves is a Certified Purchasing Manager and served on the ISM (Institute for Supply Management) Board of Directors from 2001-2007.
Christie obtained a bachelor's degree in business administration with an accounting emphasis from the College of Charleston and an MBA degree from The Citadel, both located in Charleston, SC.
David Butler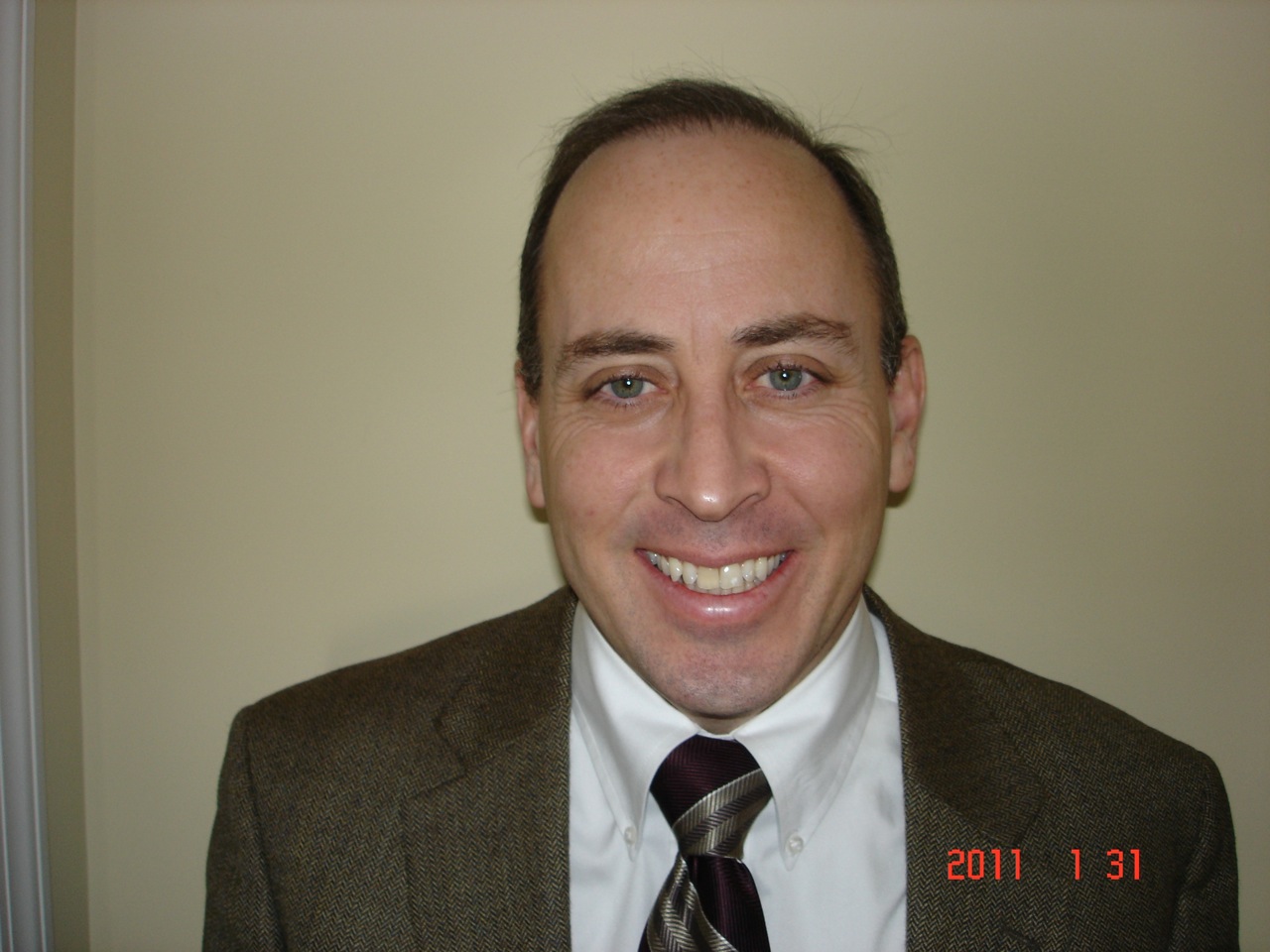 David Butler is currently the Senior Director of Global Sourcing for Philips-Respironics, a leading global provider of solutions for the Home Healthcare marketplace. In his 14 years with Philips-Respironics, David has held roles in Supplier Quality Engineering and Quality Control, and for the past nine years has served as the leader of the Global Sourcing organization.
During his tenure, David has led the transformation of the sourcing organization from a tactical buying group to a strategic global purchasing organization which today manages $500M in direct material spend. David's organization has been recognized for its ability to team with those in product development in order to optimize supplied material and service solutions. His work in this area was chronicled in the book The Incredible Payback written by Dave Nelson, Jonathan Stegner and Patricia Moody.
Prior to joining Respironics, David was employed as a Quality Manager for Rock Tenn Company, a statistics consultancy serving companies in the steel industry, and he was also a Production Team Leader for the Pepsi-Cola Company.
David holds BSIE and MSIE degrees from the University of Pittsburgh and has been certified as a Quality Engineer, Auditor and Reliability Engineer.
David currently serves on the Editorial Advisory Board for the recently established My Purchasing Center online magazine.
Ronald D. Casbon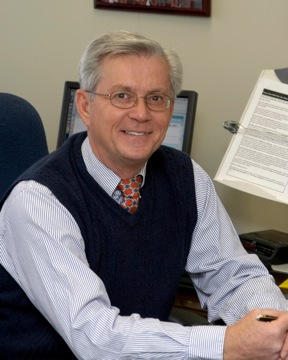 Ronald D. Casbon has been a Senior Advisor with Greybeard Advisors since 2008. Prior to joining Greybeard, he served as Head of Indirect Materials and Services Procurement at Bayer Corporation's US Headquarters in Pittsburgh, PA.
Ron has more than 40 years of experience in Purchasing and Materials Management at both the corporate and business unit levels. Prior to joining Bayer, Ron held a variety of positions in the steel industry, including General Manager of Transportation and Logistics, and General Manager of Capital and MRO Procurement. His purchasing and materials management experience includes: Business Planning, Strategic Sourcing, Consortium Buying, Inventory Management, Surplus Asset Liquidation and Disposal, Transportation and Logistics, and Project Expediting.
Ron is a Certified Purchasing Manager (CPM), an active member of the Institute for Supply Management – Pittsburgh Chapter, and is a past President and Director of National Affairs for the Lehigh Valley Chapter of ISM.
Mark Donovan

A retail/supply chain veteran, Mark Donovan holds a BA in Economics from Wilfrid Laurier University and is a Lean Six Sigma Black Belt. He established the collaboration between Washburn University, the Topeka Chamber of Commerce and fellow contributing author Doug Von Feldt that led to the creation of the Lean Six Sigma program at Washburn University in January 2009. He has taught Lean Six Sigma courses in the US, China and Latin America.
Mark has served in a number of senior level positions including his current role as Director of Continuous Improvement at Collective Brands Inc. (Payless ShoeSource), with the responsibility of building and driving the Corporate Continuous Improvement program across CBI's global operations. Prior to that, he was with Friedman's Jewelers as Vice President of Merchandise Planning, Distribution & Operations Finance, and spent fifteen years with Blockbuster Entertainment where he served in a number of senior roles, including Assistant Corporate Controller and Senior Director of Supply Chain Finance. He also led the Lean Six Sigma initiative at Blockbuster.
Mark serves or has served on a number of boards, including the University of Texas, Dallas, C4ISN Advisory Board, the North Central Texas Workforce Board, the McKinney Education Foundation, the McKinney Community Development Corporation, the Canadian Motion Picture Foundation and De La Salle College Board of Trustees.
Theodore L. Eichenlaub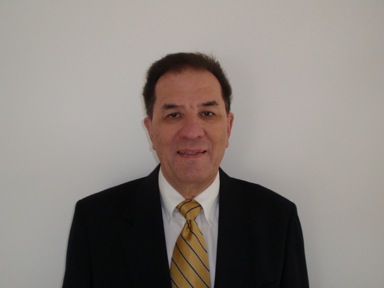 As a senior energy advisor at Greybeard Advisors LLC, Ted helps energy end-users in developing cost-effective and insightful solutions to their commercial, technical and regulatory challenges.
Ted has extensive experience in energy management gained through diverse responsibilities within the energy-intensive steel industry. At Bethlehem Steel Corporation, he worked in various engineering, purchasing and management capacities including roles with a special emphasis on fuels, utilities and energy-related processes. These assignments included directing an Instrumentation and Control engineering group, managing a technical services department of 120 hourly and salaried employees, and managing corporate-level energy procurement activities for natural gas and other fuels with an annual spend of several hundred million dollars. He also served as consultant to the corporation's various plant locations on energy-related matters.
Both a successful leader and team player, Ted has participated in the cost justification, engineering, installation and operation of large capital-intensive projects, directed QA practices to ensure efficient fuel and power operations, implemented innovative labor practices, and directed the strategic purchasing of supply chain components for natural gas, fuel oil and propane.
Through these activities, he achieved millions of dollars in energy-related cost reductions.
Peter Franolic

As leader of the energy practice at Greybeard Advisors, Peter helps clients implement best practices in comprehensive energy management and reduce their overall energy cost. His experience and knowledge helps clients navigate today's turbulent energy marketplace.
Prior to joining Greybeard Advisors, Peter was Director, Corporate Energy Affairs, for Bethlehem Steel Corp., one of the largest industrial consumers of energy in the US. In that position, he was directly responsible for an overall annual energy budget exceeding $500 million. He managed all aspects of energy procurement including natural gas, electricity, fuel oils and prepared gases like oxygen and nitrogen. He led efforts to develop price/risk management strategies for energy commodities and develop energy projects, and he also coordinated state and federal regulatory and legislative activities impacting energy.
Through his career, Peter developed and executed many energy cost reduction opportunities, which resulted in millions of dollars per year in cost benefit. These benefits were accomplished through a variety of techniques, such as negotiating special contracts, developing unique rate structures for utility service, aggressive participation in utility rate proceedings, leading edge participation in evolving market opportunities, innovative hedging strategies for natural gas, implementing energy-efficiency projects and more.
Jonathan P. Gilbert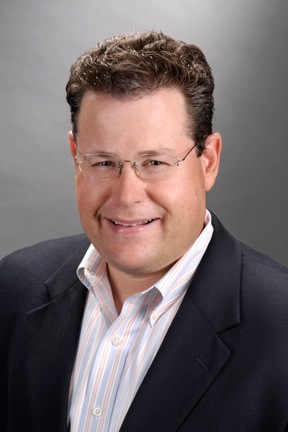 Jonathan P. Gilbert has been a Senior Advisor with Greybeard Advisors LLC since 2008. An expert in supply chain management, logistics, sourcing and planning, Jon has over 21 years of experience in improving service, reducing cost, increasing efficiency and integrating new technologies for clients in the manufacturing, distribution and services sectors.
Jon specializes in developing and implementing sourcing strategies for transportation, logistics and services companies that help these clients reduce their total cost of ownership. Jon has recently completed projects for the Commercial Metals Company, United Technologies, Celanese Corporation, Tenneco, DTE Energy and other Fortune 500 companies.
Before starting his consulting career, Jon served as Vice President, Logistics and Planning for NuCO2 of Stuart, FL. He has also held significant leadership positions at MF Electronics as Director of Operations and at BOC Group where he managed supply chain planning and software development teams. Jon started his career in national account sales and marketing at Pyle Corporation, a Pennsylvania-based trucking company and 3PL provider.
Jon is a CSCMP member and a former Vice President of the New Jersey/New York Chapter of the American Society of Transportation and Logistics.
Stephen R. Johnsen

Stephen R. Johnsen is President of Bayer International Trade Services Corporation (BITS). BITS is an Interest Charge-Domestic International Sales Corporation (IC-DISC) that provides trade and compliance services to roughly $13 billion in Bayer AG's US business. In this position, Steve is responsible for all aspects of trade policy and compliance for Bayer US operations, including MaterialScience, HealthCare and CropScience. He developed Bayer's Tier III C-TPAT program and oversees free trade agreement, tariff suspension, duty drawback and foreign trade zone programs.
Steve is co-author of Global Sourcing & Purchasing Post 9/11: New Logistics Compliance Requirements and Best Practices. Released in October 2005, this volume highlights customs compliance and supply chain security requirements in a changing world.
Steve is also the program lead of Bayer's North American strategic initiative to embed compliance as a fundamental business operating principle and serves as the Secretary of Bayer Corporation's Compliance, Audit and Risk Management Committee. He has extensive experience in creating corporate compliance programs, crafting effective internal controls and developing auditing programs.
He serves on the Executive Committee and Board of Governors — and is currently Chair Elect of the American Association of Exporters and Importers (AAEI). He is an active member in AAEI's Chemicals and Bulk Commodities Committee, the American Chemistry Council's Sub-team on the Chemical Weapons Convention and Export Controls, and the American Chemistry Society. He also serves on the boards of several non-profit organizations, such as Aliquippa Impact, Inc.
Steve has a Bachelors of Science degree in chemistry from Grove City College and is a licensed customs broker. Prior to joining Bayer, he was a chemist and technical service engineer for the Quaker State Corporation.
Richard D. Kelly

Richard D. Kelly is President of Worldwide Sourcing Advisors LLC (WSA, an advisory firm providing procurement, supply chain and business development expertise. Prior to founding WSA, Richard was Vice President of Purchasing at Altria Group and Philip Morris USA.
Under his leadership, Altria received numerous Supplier Diversity awards and established several innovative partnerships. Together with his colleague from Philip Morris International, Richard was co-sponsor of the Altria Worldwide Sourcing team — which pursued cost-saving strategic initiatives stemming from the synergy between various Altria units. After Altria's acquisition of UST, Inc. and John Middleton, Inc., Richard consolidated and streamlined purchasing activities by establishing the Altria Client Services Purchasing Center that supported all the operating companies and corporate functions for Altria Group.
He served as an expert witness to the Virginia State General Assembly on the value of manufacturing and its supply base to the overall economy. The mayor of Richmond, VA appointed him to a Procurement Taskforce which provided the city with recommendations for process improvements and cost savings. He is a frequent speaker on the value of free enterprise and partnerships for Junior Achievement and ISM chapters.
Richard collaborates with Greybeard Advisors LLC in conducting procurement transformations and promoting professional procurement development. He has an MBA from the Fuqua School of Business at Duke University and a BS in Public Health with Honors from the University of North Carolina at Chapel Hill.
Jason Magidson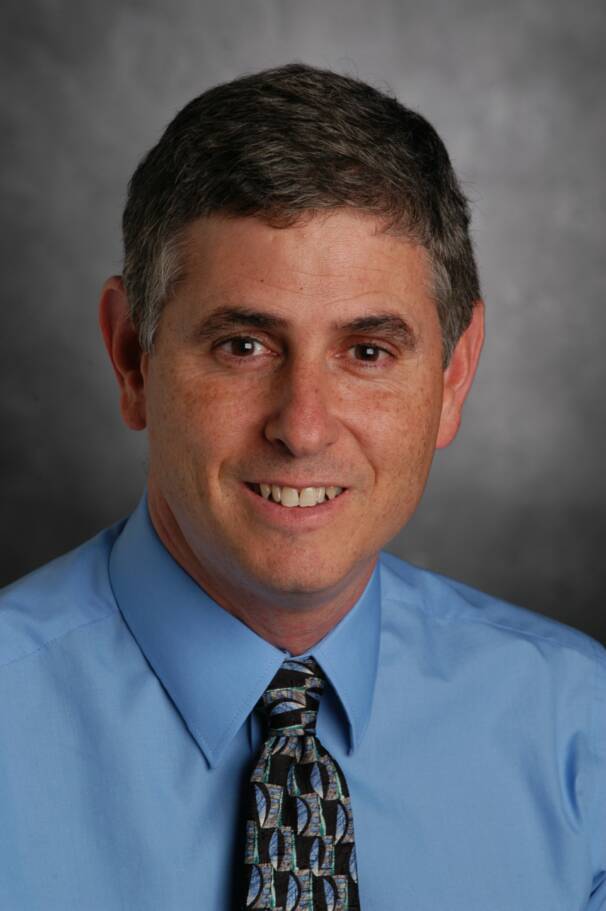 Jason is co-founder of Wildfire Commerce, a procurement consultancy and software development company, where he led the design and implementation of the online reverse auction site, SourcingFactory.com. At Wildfire Commerce, Jason has led a number of collaborative innovation projects that have produced breakthroughs in sourcing and IT, among other areas.
Jason honed his procurement innovation skills over 11 years at GlaxoSmithKline (GSK), where he contributed hundreds of millions of dollars to the bottom line in both expense reductions and incremental sales. As Director of Global Procurement Systems and Processes, Jason created a suite of world-class procurement systems, helping his teams earn several awards in the process, including the Baseline ROI Magazine award for the IT project with the highest ROI (> 5,000%). In a specially created role as Director of Innovation Processes, Jason worked across the company to streamline and transform processes.
Prior to joining GSK, Jason spent ten years in the strategic management consulting firm, INTERACT, co-founded by the legendary Wharton professor Russell Ackoff. There he gained broad experience working with numerous Fortune 500 companies.
Jason has been published in the Harvard Business Review and the PDMA Toolbook 2 for New Product Development. He also co-authored the book Idealized Design.
Jason holds a BS from the Wharton School of the University of Pennsylvania and a PhD from The Union Institute & University.
Pierre Mitchell

Pierre Mitchell is responsible for leading the development of research and other intellectual property within Hackett's Procurement Research and Advisory Services, where he also serves as an adjunct business advisor. He has over 20 years of industry and consulting experience in procurement, supply chain and information technology.
Previously, Pierre was Vice President of Supply Management Research at AMR Research and a manager at Arthur D. Little, where he led numerous supply chain and procurement transformations at Fortune 500 companies. Other industry positions include roles as manufacturing project manager at The Timberland Company, materials manager at the Krupp Companies and engineer at EG&G.
Pierre has been named by Supply & Demand Chain Executive magazine as one of the top 50 practitioner "Pros to Know" in Supply Management, and is a frequent speaker and author on procurement trends and best practices. He holds an engineering degree from Southern Methodist University and an MBA from the University of Chicago.
Doug Von Feldt

Doug Von Feldt has over 20 years of experience in manufacturing, distribution and retail, and is currently a deployment leader in continuous improvement at Collective Brands Inc. (Payless ShoeSource). Previous to that he was the IT director at O'Sullivan Industries, and was the CIO and assistant GM at Earp Distribution with responsibility for the day-to-day operations of the company.
Doug helped to start the Lean Six Sigma program at Washburn University where he created the training curriculum and material. As a part time instructor at Washburn, he provides instruction in Lean Six Sigma and related topics, and has taught over 1,000 professionals in over 75 companies.
Doug has led hundreds of information technology and process improvement/Lean Six Sigma projects in over 15 countries, and has helped dozens of companies implement Lean Six Sigma and other quality initiatives during the course of his career.
He is a Lean Six Sigma Master Black Belt and a Project Management Professional (PMP) from the Project Management Institute (PMI). He also completed the Phillip Crosby Quality College course and is a senior member of the American Society of Quality.